Identify potential employee risks by place of home, neighborhood, location, and more that may affect security within the organization.
Start with the planning phase, make a diagnosis using formats established by law, establishing evidence (workplace, work tools and others established by the SST system) ending with the presentation of the reports and findings in the audit carried out, using as a support for information and communication technologies (ICT).
Having suitable personnel to work in your company.
Reliable selection and evaluation processes.
Concentrate effort and resources to develop special projects for your business
High response capacity in massive selections.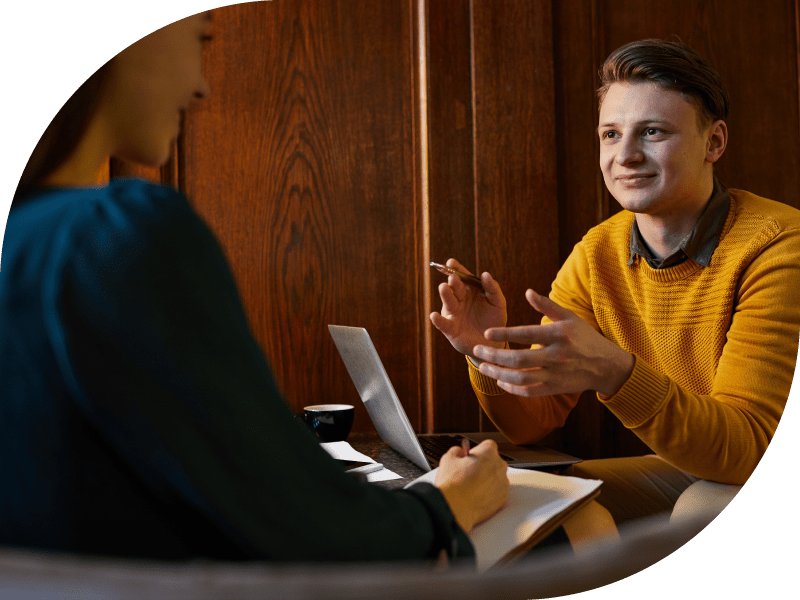 Strategic ally in the support that provides security in the selection and hiring of personnel for your business.
The following stages are complied with:
The following stages are complied with:

A visit is made in order to provide a self-reporting format about the working conditions of the teleworker, in order to observe the appropriate working conditions: teams, employees, kinds of trades or tasks carried out by the official. photographs are taken with the evidence.

Employee Information: The employee is interviewed to determine the needs in the workplace, in addition to this he is informed about (rights, worker duties, legal compliance, OSH recommendations – AT reporting and incidents – What to do in case of emergencies).

We invite you to tell us about your security requirements for your company, let us advise you to resolve any concerns you have.
Verification:

Diligence of the Telework check list and compliance with legal requirements.

Report:

A management report containing observations, findings, recommendations and conclusions is sent to the client. (photos of the evidence).
Let us be your strategic ally in the security processes for your company.
WORK GUARANTEES IN TELEWORK
Article 6 of Law 1221 of 2008 considers a series of guarantees for teleworkers, among which we highlight:
The salary of the teleworker may not be less than that paid for the same work, in the same location and equal performance, to the worker who provides his services on the employer's premises.
In cases where the employer uses only teleworkers, the nature of the work should be taken into account in order to determine the amount of the salary and remuneration paid for similar work in the locality.
A person who has the status of employee shall not be considered a teleworker for the mere act of occasionally doing his work as an employee at home or in a place other than the employer's workplaces, rather than in his usual workplace.
The assignment of tasks for teleworkers should be done in such a way as to guarantee their right to a break of a creative, recreational and cultural nature.
We select the best talent for your company, always managing high-quality processes in the hands of experts.
Contact us Now
We invite you to receive advice or resolve any concerns you may have.